HOME > ENTERPRISE >
Model Train

TIMKEN 4-ACES #111 NP A-1
#2626(Grey/Black)
Timken 4-Aces was built in 1930 by ALCO. Used to demonstrate Timken Roller Bearings Ran on C&O, NH, NYC and PRR and 10 otherrailroads for over 90,000 miles. In 1931 NP bought her and she was renumber #2626. Painted both Grey and Black. ERR Cruise / TMCC/ 2/4 Puffing New Improved Railsounds. Pittman Powered.

GM OR UP TRAIN OF TOMORROW
General Motors toured its all-dome concept train, the Train of Tomorrow, across the country beginning in 1947. It was operated on many Railroads during it's cross country tour. After the tour ended, Union Pacific purchased the four cars and assigned the Astra-Dome train, powered by an Electro-Motive 2,000-horsepower diesel locomotive, to pool service on the Seattle-Portland run. E7 Diesel+4 Domed Aluminum Cars scale w/Interiors / Figures / LED Lighting ONLY 50 SETS AVAILABLE FOR RESERVE!!!

RDC-1 & RDC-2
(Powered & Dummy) ABS body - Dual Canon Motors. Polycarbonite Flush Windows - Lighted interior w/Figures 3R - ERR - TMCC - NEW IMPROVED RAILSOUNDS. 2R - QSI "TITAN" DC/DCC with Digital Sound.

EMD F7 DIESELS(A AND B UNITS)
POWERED A & B AVAILABLE SEPERATELY HIGHLY DETAILED ACCURATE FOR EACH ROAD FIXED PILOT - FULL CAB INTERIOR W/FIGURES HORIZONTAL DRIVE (CANON MOTOR) METAL U-JOINTS. 3 RAIL - EPR CRUISE - TMCC - SMOKE (3R). 2 RAIL - QSI "TITAN" DC/DCC WITH DIGITAL SOUND. "FP7 (SUNSET) ARE THE SMOOTHEST..."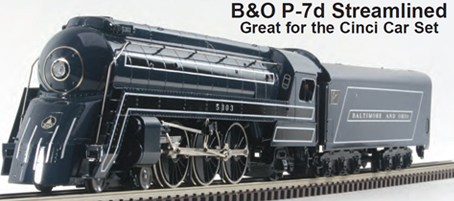 B&O P-7d Streamlined
-

B&O P-7d Streamlined CINCI CAR SET

-

2015 model year BRASS Model trains

-

2/4 Identification Steam smoke, TMCC Rail sound 5.0

-

TMCC Mounted DCS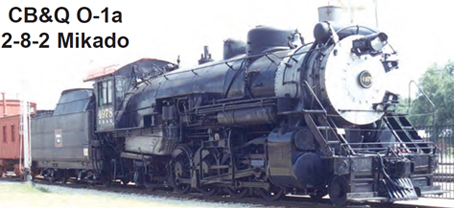 CB&Q O-1a 2-8-2 MIKADO
-

Sunset model of lifetime BRASS material

-

2/4 Identification Steam smoke, TMCC Rail sound 5.0

-

Designed to operate at the track in the wider or 054

SF 2-6-2 Prairie
-

2/4 Identification Steam smoke, TMCC Rail sound 5.0

-

TMCC Mounted DCS

-

Designed to operate at the track in the wider or 054

Canadian National H-6g 4-6-0
-

2/4 Identification Steam smoke, TMCC Rail sound 5.0

-

TMCC Mounted DCS

-

Designed to operate at the track in the wider or 054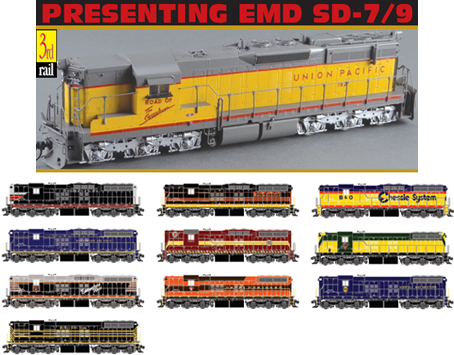 PRESENTING EMD SD-7/9
-

High quality, great accuracy and detail

-

ABS Body, die-cast trucks, track fixed

-

Light the internal structure of the roof equipped with power driver

-

horizontal CANNON motor design (not Chinese)

-

This fantastic model to elaborate powerful and smooth movement

-

2 Rail QSI "Titan" DCC/DC 64Channel Digital Sound

-

3 Rail ERR Cruises, TMCC, SD Of the unit New OEM Rail sound, Sunset smoke steam